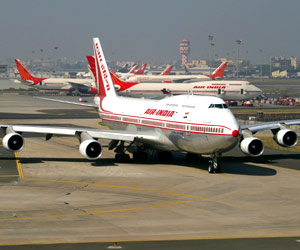 West Bengal is a beautiful place, with lots of tourism possibilities. You can get to see a wide variety of places here, right from the manmade Howrah Bridge to blooming tea estates (reflecting nature's beauty). The best time to visit the plains in Bengal is from October to February, while the hilly regions of the place can be visited either during March to June or between September and December. Traveling to West Bengal is no issue at all, as regular international and domestic flights, train services and road transport facilities are available for the state. There are two airports in West Bengal - Netaji Subhas Chandra Bose International Airport (in Kolkata) and The Bagdogra Airport (Bagdogra, near Siliguri). Let us know more about airports in West Bengal.
Major Airports in West Bengal
Netaji Subhas Chandra Bose International Airport
Netaji Subhash Chandra Bose International Airport is the only international airport in Kolkata. It is basically located in Dum Dum, about 17 km from the main township of Kolkata. The airport was earlier known as Dum Dum Airport, but was later renamed, in the honor of Subhas Chandra Bose. It was inaugurated in 1924 and since then, it has served as the international terminal for all the North-eastern states of India. The domestic terminal of the airport was started in 1990. This airport also caters to cargo services, along with passenger services.
Bagdogra Airport
Bagdogra Airport is a domestic airport in Bagdogra city, which is about 14 km from the city of Siliguri. The airport had earlier served as a base for the Air Force of India. After the Air Force shifted its base to Hasimara, in the Dooars region of North Bengal, the airport was allowed to run domestic flights. Bagdogra Airport serves as an important base for those who desire to access the north eastern states of India. Regular flights from Delhi, Guwahati and Kolkata connect to this airport.