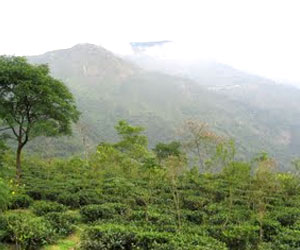 Best Time to Visit: Deltas and Plains - October to February
Mountains - March to June and September to December
West Bengal attracts a large chunk of tourists every year. In fact, it is counted amongst those states in India which generate a major amount of their revenue from the tourism and hospitality industry. The state is embellished with almost everything that is required to make a place beautiful - mesmerizing landscapes, snow-clad mountains, gushing sea, blossoming tea gardens, wide deltas, lush green forests, rich wildlife, ancient temples and magnificent British monuments. The state also offers you a grand welcome in the festive season of October.
West Bengal is the only state in India that celebrates an exclusive tourism fest, called Teesta Tea and Tourism Festival, celebrated in November-December. The festival is extremely entertaining and serves as the venue for many cultural activities, water sports, food fêtes, toy train rides and film festivals. The beginning of autumn in October, which brings along Durga Puja, marks the beginning of tourism season in West Bengal. There are so many colorful festivals and fairs waiting to greet the visitors in this season.
For visiting the hilly region of Darjeeling and Kalimpong, the chilly season of mid-September to mid-December is preferred. After December, the hills get jam-packed with heavy snow and even the connectivity with other places is greatly affected. Even all the adventure activities, like trekking and mountaineering, come to a halt in this weather. You can again head towards the hills again, in March and stay there until June. From June to August, torrential rains affect the connectivity to the region.
The plains and delta regions of West Bengal are better visited in the cooler months, starting from October and lasting till February. The monsoons in West Bengal are best avoided, as continuous rainfall and high humidity spoil the fun during this time. With October, a colorful and welcoming season starts, which also brings along numerous festivals and fairs. The weather is pleasing and the air cool and refreshing. This will help you remain fresh and energetic enough to enthusiastically visit all the major tourist spots.