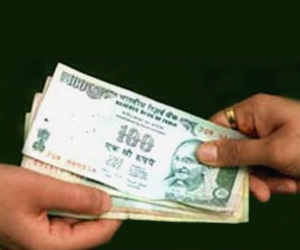 Paying tip has almost become a mandatory custom of reciprocation everywhere in the world. The same holds true for tipping in West Bengal also. However, there are certain set of laws everywhere to be kept in mind, while tipping, which suit the customary rules of the place. There is a specific way of paying tip in West Bengal also. The tip should neither be too meager nor too ample. At the same time, it should be paid in accordance with the quality of service rendered as well as the standard of the place. Here are some handy rules to be kept in mind, while paying tips in West Bengal…
Tipping Guidelines in West Bengal
At standard restaurants, pay approximately 10-15 percent of the billing amount as tip.
In case you are having a meal at road-side dhaba, 10-15 rupees are enough for tip.
Pay tips to doormen, liftman and your service in-charge at the hotel you were putting up in, before checking out.
In case you are putting up at some friends or relatives house, pay Rs. 50-100 to the domestic help of the house, depending upon the period of your stay.
Though it is not necessary, it would be nice if you pay tip to your special service attendant at the hotel you were putting up. This tip should also depend upon your period of stay.
Do not pay tip to a cab driver, if you have hired it only for a short-distance. If you have hired the cab for entire day or entire tour, you are supposed to pay some tip to the driver. Pay in accordance with your days of hiring, say about 10 percent of your entire bill.
In case you are on a tour-trip and you are using the service of a travel guide, pay generous trip to the guide, but do not be extravagant.