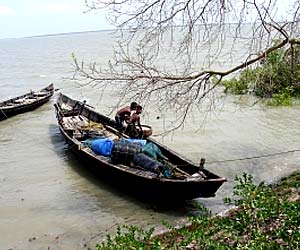 Sunderbans, a beautiful forest of mangroves, is a very popular tourist destination in the tourist map of India. It has a wildlife sanctuary as well as a national park and boasts for being the largest estuarine delta in the world. Sunderbans is truly a traveler's delight, because it unfolds the unscathed beauty of nature. It is surrounded by sparkling water, which makes the entire atmosphere tranquilizing. Sunderbans offers you many sight seeing options to choose from, and is dotted with places where you can indulge in fun and adventurous activities. In the following lines, we have given information on the best things to do in Sunderbans.
Fun Activities to Do in Sunderbans

Wildlife Viewing
Wildlife viewing is the most preferred thing to do in Sunderbans. You will come across a wide variety of species of animals, within the dense mangrove forest of Sunderbans. Apart from the Royal Bengal Tigers, which are the main attractions of the Tiger Reserve of Sunderbans, you can also catch a glimpse of other animals, including chital, monkeys, estuarine crocodiles, marine turtle and even dolphins.
Boating
Boating is the next best thing to do in Sunderbans, since the entire territory of the forest floats on water. A ride through the sparkling waters can be a fun experience, at the same time, tranquilizing. So, in order to spend a memorable vacation in Sunderbans, take a ride in the motor boats available here. Boating in Sunderbans will also be a safe experience for you, because most of the boats are equipped with safety features, such as life jackets.
Bird Watching
If you are a birdwatcher, you would be delighted to explore Sunderbans, because here, you can hear the chirping of birds almost every where throughout the dense mangrove forest. So, if you are keen at bird watching, all you need to do is take a binocular, travel bag and set your journey towards the interiors of the forest, where you will witness wide variety of birds thriving in peace.