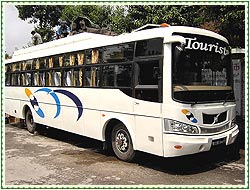 Bilaspur is a district in Himachal Pradesh, situated on the south eastern side of the Satluj River. The town by the name is perched at an altitude of around 670 m, just above the old township that got submerged under the Gobind Sagar Reservoir. Being home to a large number of forts and revered shrines, the district is visited by a horde of tourists every year. Adding to its attraction is the Nalwari or annual cattle fair, held annually in March/ April. In case you are planning to visit the district and want to know how to reach there, make use of the information provided below.
By Air
The nearest airport from Bilaspur will be that of Bhuntar, situated at a distance of approximately 131 km. The next closest air link will be provided by Chandigarh airport, which falls 135 km away and is well connected with all the major destinations in India. After getting down at the airport, you will easily get taxis for reaching Bilaspur.
By Rail
From Bilaspur, the nearest broad gauge railway station will be the one at Kiratpur Sahib. The nearest narrow gauge railway link, on the other hand, will be formed by Shimla. From both the places, you will conveniently get buses for traveling to Bilaspur. Apart from that, you can also avail of the services of the numerous taxis lined up at the stations.
By Road
A good network of roads connects Bilaspur with the rest of the country. The district is easily approachable by road from the cities of Shimla and Chandigarh. Tourists can easily get taxis as well as buses to and from the major cities in and around Himachal Pradesh. In fact, coming by road, you will also be able to explore the enticing scenery of the area, from a much closer angle.