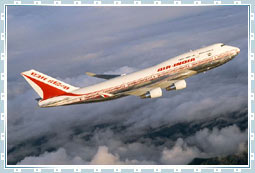 This article is meant to solve the problem of "how to reach Srinagar". This is so because here we are providing you with all the information you will need for traveling to Srinagar, India. Srinagar, being the capital of Kashmir is well connected to other parts of India with a good network of airways, railways and roadways.
By Air
There is a domestic airport in Srinagar, which has regular flights to important cities like Delhi, Mumbai, etc. A number of private and public airlines operate out of Srinagar.
By Rail
The railway station nearest to Srinagar is that of Jammu. Jammu station is connected to almost all the key cities of India.
By Road
Srinagar has an extensive and good road network connecting it with the major cities in Jammu and Kashmir and North India.