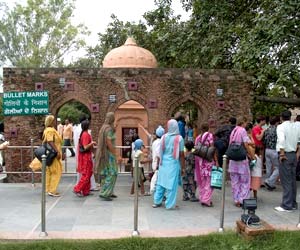 Best Time to Visit Punjab:
October to March
Punjab, "the Land of Granary", offers a vast gallery of attractions to anyone visiting the place. This fertile land of Punjab is gradually growing as one of the best tourist spots of the country. Seasonally, the state experiences three fundamental seasons - summer, winter and monsoon. It has a periodic division of seasons, with each of them contributing significantly to the beauty of the state.
The best time to visit Punjab is from October to the end of March. October marks the beginning of the winter season. It is, in fact, the post monsoon period, which lasts till November. From December onwards, the winter becomes chilly. In the month of January, there is extreme cold, with the temperature going down below 12
o
C in the morning and to as less as 0
o
C at night.
The weather in Punjab is very soothing and pleasant from October to March. You can enjoy the best of the place in a cozy manner during this season. This is the perfect time for holidaying, as there is neither the tiring heat, nor the drenching rain. Besides, most of the major festivals of Punjab, like Lohri, Holla Mohalla, Diwali, and Dussehra, fall during this period. So you can enjoy being a part of the local celebrations if you plan your trip during this time.