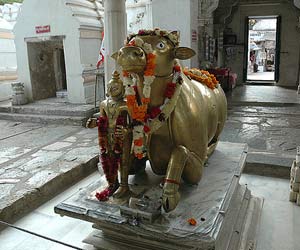 Gurdaspur owes its name to Guriya Ji, the founder of the district. It was founded in the beginning of the 17th Century. A number of Sikh Gurus have been closely associated with the district, namely Guru Nanak and Guru Hargobind. Gurdaspur is the northern-most district of Punjab. It is located in the Jalandhar division and lies between rivers Ravi and Beas. The district covers a total area of 3562 sq km. It shares common boundaries with Kathua district of Jammu and Kashmir in the north, Chamba and Kangra districts of Himachal Pradesh in the northeast, Hoshiarpur district in the southeast, Kapurthala district in the south, Amritsar in the southwest and Pakistan in the northwest.
The landscape of the Gurdaspur has varied topography, comprising of hilly tract, undulating plan, flood plains of the Ravi and the Beas and upland plain. The district has three Tehsils namely, Gurdaspur, Batala and Dera Baba Nanak. Beas and Ravi are the two main rivers that flow through the district, both of which originate near the Rohitang pass in Himachal Pradesh. The soli of the district is alluvial and fertile. There are the forests consisting of the miscellaneous hardwood species and the Chil pine. Where water facilities are available, Shisham, mulberry, eucalyptus and poplar can be seen. In the Kallar area, kikar prosopis and eucalyptus are common. The fruit trees grown in the area are mango, mulberry, orange, lemon, etc.
The district of Gurdaspur is full of several tourist attractions like the Barath Sahib, Achal Sahib, Achaleshwar Temple, Gurdwara Sri Kandh Sahib, Mosque AqsaDhinapur Shrine, Sri Namdev Durbarat Ghoman, Mukeshwar Temple, Fish Park, Kabootri Darwaza. All of these tourist places offer an enchanting sight to the visitors. In fact, each one of them tells a separate story of its own. Undoubtedly, Gurdaspur is a must in the travel itinerary of Punjab. Go ahead, visit the city and get to know the magic of its various tourist attractions.
How To Reach Gurdaspur
Gurdaspur is well connected to the important places both within and outside Punjab. Since it has a well-developed infrastructure, reaching the city from anywhere in India is not difficult. Read on to know complete details on how to reach Gurdaspur.
Gurdaspur Tourist Attractions
The Gurdwara of Barath Sahib is associated with Baba Sri Chand, the elder son of Guru Nanak Dev Ji. Baba Sri-Chand is the founder of the Udassi sect and was born on Bahdon 9, Samvat 1551 i.e. 1494 AD in Sultanpur Lodhi.
Gurdaspur Weather
The weather of Gurdaspur is basically dry, except for the brief south-west monsoon season. The city experiences mainly four seasons in a year that is, summer, monsoon, post-monsoon and winter season. Let us explore some more information on the weather and climate of Gurdaspur.