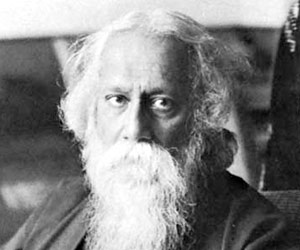 Bengal has always been a major center of art, culture and literature in India. The soil of Bengal has given intellectuals like Rabindra Nath Tagore, Raja Ram Roy, Kazi Nazrul Islam, Bankim Chandra and Ishwar Chandra Vidyasagar to the world of literature. The term 'Bengali literature' includes all the literary work in Bengali language, be it from Bangladesh or West Bengal. Bengali literature is one of the oldest available literatures in the world, as its history can be traced to centuries ago. Like Bengali music, Bengali literature is also very rich and relevant.
The first available evidence of the ancient Bengali literature comprises of a collection of 8th-12th century Buddhist spiritualist poems, from Eastern India, called Charyapada or Charyageeti. The poets of these Charyapadas were the Siddhas or Siddhacharyas, who belonged to the states of Assam, Bengal, Orissa and Bihar. These texts also make up the oldest written form of Bengali language, available in the present times. Charyapada was discovered by Bengali linguist Harprashad Shastri, written on palm leaves, in the Nepal Royal Court Library, in 1907.
Bengali literature gained momentum in 19th century, when great laureates like Raja Ram Mohan Roy and Vidyasagar started actively participating and working towards its development. In the later half of 19th century, the focus came on novel-writing. The first Bengali novel was Peary Chandra Mitra's Alaler Ghorer Dulal, which came out in 1858. The other popular novels in that era were Durgesh-Nandini, Debdas, Premer Somadhi, Goriber Meye, Premer Pothe, Nodibakshe and Abdullah.
In the later half of 19th century, Bengali poetry, plays and contemporary media also flourished. Rabindra Nath Tagore, Bihari Lal Chkrobarty, Saradamangal and Sadhar Asan brought freshness to Bengali poetry wing. Periodical press, with Digdarshan and Samachar-Darpan, also gained momentum. In this phase, the developing Bengali literature greatly contributed to Indian freedom struggle as well. By 20th century, the rendezvous of Bengal with Renaissance brought about a revolution of socialist reforms, through contemporary literature.
Even today, Bengali literature stands as an important section of Indian Literature. A major chunk of Bengali population still prefers the rich regional literature relevant to their society, in comparison to the foreign literatures. Some of the famous names in contemporary Bengali literature are Sunil Gangopadhyaya, Buddhadev Guha, Mahashweta Devi, Samaresh Majumdar, Amiya Bhushan Majumdar,Sankha Ghosh, Debesh Roy, Bani Basu, Malay Roy and Moti Nandi. Many famous Bollywood movies, like Parineeta and Devdas, have had their scripts adapted from famous Bengali novels only.