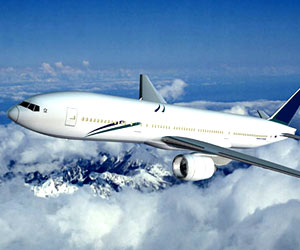 Birbhum is the northernmost district of Burdwan division. The district is triangular in shape and sprawls to about 4,545 sq km. River Ajay forms the southern base, the apex of the triangle pointing towards north. The district of Birbhum shares its western border with the state of Jharkhand, while the border on the other directions is covered by the districts of Bardhaman and Murshidabad, in West Bengal. Due to its strategic location, Birbhum is easily accessible by all the parts of the state, which makes reaching the place an easy task. To get detailed information on how to reach Birbhum, read through the following lines.
Traveling to Birbhum
By Air
Netaji Subhash Chandra Bose International Airport is the nearest airdrome, located about 160 km from Birbhum. Located at Kolkata, the airport is well connected to the entire country as well as to certain international destinations. After de-boarding from the air carrier, tourists can either opt for a train heading towards Birbhum or arrange for a bus/personal cab to reach the beautiful and striking district.
By Rail
Birbhum is well-linked to the other districts in West Bengal by railways. The Howrah-Sahibganj loop of the Eastern Railway passes through this district. While the junction at Nalhati connects Birbhum to Azimganj in Murshidabad district, the Andal-Sainthia line connects it to the main Howrah-Delhi main line. In short, Birbhum is appropriately linked to the other districts, which makes traveling to the place fun.
By Road
Birbhum is very well connected to the other districts in West Bengal. The Panagarh-Moregram Expressway linking Grand Trunk Road (NH 2) with NH 5 cuts across the district. Apart from this, there are several other entry points for the place as well. Regular bus services from Kolkata, Siliguri and other cities connect Birbhum to all the districts in West Bengal.
Local Transport
As for the local transport, there are bus services, auto rickshaws and taxis that make traveling easy. Apart from this, the entire district is covered by local trains that connect all the major divisions of Birbhum. Ahmadpur, Dubrajpur, Rampurhat, Asansol, Murarai, Sainthia, Bolpur Shantiniketan, Nalhati, Siuri, Chatra, Rajgram and Swadinpur, each of the towns has a railway station, linking the entire region of Birbhum.