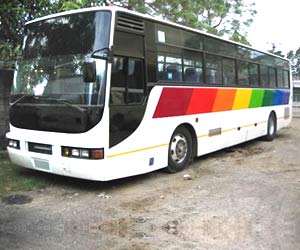 Nabadwip is a city located in the Nadia district of West Bengal. As its name says, it is a collection of nine different islands, namely Antardwip (Sri Mayapur), Simantadwip, Rudradwip, Madhyadwip, Godrumdwip, Ritudwip, Jahnudwip, Modadrumdwip, and Koladwip, which together constitute the city. This city is a revered pilgrim place for people adhering to Gaudiya Vaishnavism. Tourists from all over the country come to Nabadwip for religious expeditions. Want to explore the different means of reaching the city of Nabadwip? Go through this article and know all about how to reach the city.
Traveling to Nabadwip
By Air
There is no direct air route to Nabadwip. The nearest airport to the city is the Netaji Subhash Chandra Bose International Airport of Kolkata, which is about 114 km away. From Kollkata, there is a direct bus service to the place.
By Rail
The railhead of the city is known as Nabadwip Ghat station. Many local and express trains pass through the station. After you reach the Nabadwip Ghat station, you will have to cross over to Nabadwip by boat.
By Road
There is direct road connectivity to Nabadwip from Kolkata. Direct buses, private cabs and reserved taxis are available from the city. Special buses from Kolkata also take tourists directly to the Mayapur ISCKON in Nabadwip.