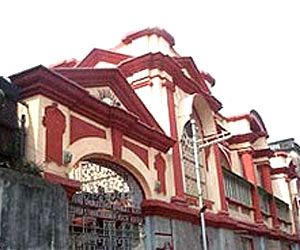 Location:
Metcalfe Lane, Kolkata
Dedicated to:
Fire God
Established on:
12th October, 1912
Kolkata is the land of religion, faith and celebrations. Several religions dwell and survive here with much more ease than anywhere else in India. There are lots of shrines and worship places associated with various religions in the city. The city bows with equal respect towards all these religious places. Though the religious constructions other than Hindu temples are comparatively less in Kolkata, the existing ones have been duly regarded by the citizens of the city. Agni Mandir in Kolkata is one such religious shrine.
Agni Mandir is actually the place of worship of the Parsi, dedicated to the 'Fire God'. Originally, Calcutta housed two Agni Mandirs, one at Ezra Street and another on Metcalfe Lane. Of these two temples, it is the latter one that remains in existence till date. It was established on 12th October, 1912. Owing to the rare availability of Parsi worship place in the city, this temple has become the center of Parsi prayers, functions and events in the city. The architecture of the Agni Mandir is also marvelous.
Agni Mandir is regarded as a fine example of Parsee architectural finesse. The temple has a spacious hall at the ground floor, for the celebration of various festivals and rituals. The sanctum of the mandir is, however, situated on the top floor, where the eternal fire i.e. "agni" burns constantly. The place is not accessible for general public. Nevertheless, the holy image of the flame is displayed on the first floor, for all to see. Typically a Parsi worship place, it is visited by people of all religions, from across India, with same regard.