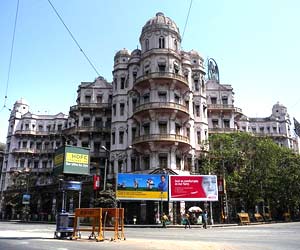 Location
: Central Kolkata
Highlights
: Commercial centre of Kolkata
Esplanade is a beautiful place in Kolkata, located in the central area of the city. It is not an esplanade in the literal sense, since this place is not exactly located besides a water body. However, the river Hooghly is situated very near to the place. Being located in the heart of the city, Esplanade is a very vibrant place and one of the busiest portions of the city. Many important streets of the city adjoin the place. Apart from that, it is known for being a flourishing commercial centre of Calcutta.
Kolkata Esplanade houses all the major enterprises and institutes of the city. Apart from that, important government offices, hotels, banks, shopping malls and many more such things occupy the place. The region also houses some of the best hotels of the city. The Esplanade even has a tram car service that connects it to one of the famous tourist places of Kolkata, the Maidan. At Maidan, you can get to see the 48 meters tall Shahid Minar, a variant of Kutub Minar and the famous Polo Ground.
Near Esplanade, you can get to see Tipu Sultan Mosque. It is actually situated at the junction of Esplanade Row (East) and Dhurmotollah Street. This monument, built by the eight son of Tipu Sultan - Prince Gholam Mohammad, has now been declared as a heritage monument by KMC (Kolkata Municipal Corporation). Apart from some medieval era monuments, the Esplanade provides a glimpse of British India, through several British architectures in the vicinity. One of them is Military Secretariat at 5&6 Esplanade Row, another heritage monument by KMC.