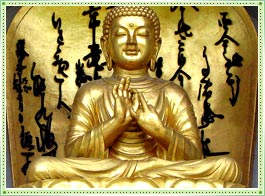 The ancient capital of Magadha, Rajgir is an important Buddhist and Jain pilgrim destination. Rajgir was the hotpot of political and religious activities in ancient India, still has relevance in modern times. Both, Lord Buddha and Mahavir Jain spent a significant portion of their lives at Rajgir. King Bimbisar even donated a monastery to Lord Buddha.
Rajgir has number of tourist destinations to see. Many of them are relevant and important for Buddhists and Jain followers and some are important for Hindus too. Gymnasium of Jarasandh and Bimbisar, Saptparni caves, Gridhkut hills, and Jivakameavan Gardens are major tourist attractions at Rajgir.
Gymnasium of Jarasandh
Jarasandh, a mythological fighter of Mahabharat, is said to have his gym at Rajgir. Legend tells us that Bhim had defeated Jarasandh in one of their duels. Though historically it can not be proved, local belief of the fact has to be accepted.
Ajatshatru Fort
Ajatshatru, who ruled Magadha, built a fort here. Other than that fort, there is one Stupa which is believed to have been built by Ajatshatru is a major attraction at Rajgir.
Shanti Stupa
Named for the mission of establishing world peace, the Vishwa Shanti Stupa is located at an altitude of 400 meter. Built in marble, the stupa is adorned by four statues of Lord Buddha from four side-corners. You can reach to the spot by ropeway.
Cyclopean Wall
The Cyclopean wall was meant for the fortification of the capital city of Rajgir. Earlier it was 40 Km long and encircled ancient Rajgir. The construction of the wall is of stones. This Pre-Maurayan structure is a major tourist attraction among tourists. Though not in existence in its glorious form, its traces are still there and boast the grandeur of its existence at some point of time.
Sonbhandar Caves
There are numerous folklores of mysteries associated with these caves. There are two halls inside the cave and as believed one of them served as guard room and another as treasure room. Local people are of opinion that some treasure from Bimbisar is still safe inside the cave. People try to get some clue from a non-deciphered inscription. Besides the treasure theory of Sonbhandar caves, the spot has great attraction for its historical links with Bimbisar of Magadha.
Venu Vana
Lord Buddha had become popular during his life time and had earned a good many disciples among whom some were rulers. One of such rulers was king Bimbisar of Magadha. Bimbisar, out of respect, donated a monastery to Lord Buddha which is called Venuvana Vihar.
Bimbisar Jail
Bimbisar, a staunch follower of Lord Buddha, suffered a lot from his own son, Ajatsatru. Ajatshatru imprisoned his father Bimbisar and asked him to choose the place of imprisonment. King Bimbisar chose this spot as from here he could see Lord Buddha everyday.
Jain Temples
Rajgir is as important for Jain followers as the Buddhists. In and around the Rajgir hill, there are 26 temples which can be reached by trekking on the mountain. Here comes the real test of your stamina to climb the peaks.
Chariot Route Marks
The mysterious rock cut in the form of two parallel furrows deep into rock for about thirty feet are worth visiting. According to local beliefs, the cut is the path of Lord Krishna's chariot. When Lord Krishna visited Rajgir owing to the power and force and speed of his chariot the root became like this. Another attraction at the place is a non deciphered script dating from the 1st to 5th century AD, engraved in the rock around the chariot marks.
Pippala cave
There are hot springs and above the hill is the cave Pippala in Vaibhava Hill. These caves are not man made but natural. These were, according to some historians, were used as watch towers and later housed monks.