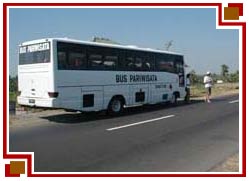 The capital city of Madhya Pradesh, Bhopal is a melting pot that intersperses the Hindu and Muslim cultures. It is a place that puts on display the uncommon web of northern and southern influences. The old city of Bhopal, with its buzzing market places and historical monuments, still bears the aristocratic stamp of the yore, especially the rule of the Begums who held sway over the place from 1819 to 1926. The new city, with its landscaped vistas, broad avenues and modern edifices, poses an equally alluring picture. This article will help you unearth various accessible options of traveling to the city. To get an idea about the how to reach Bhopal, read on.
By Air
One can easily reach Bhopal by air, as it has an international airport of its own. Bhopal airport, also known as the 'Raja Bhoj Airport' is located 15 km southeast of the main city center. Regular Alliance Air flights link Bhopal to cities like Mumbai, Indore, Delhi and Gwalior. Flights of Sahara Airlines connect Bhopal with Delhi, Guwahati, Goa, Indore and Lucknow. International flights, operated by Air India, are available for reaching from places like Sharjah and Dubai.
By Rail
Bhopal Railway Station, near Hamidia Road, connects it to different parts of the country. Bhopal is one of the two major Delhi-Mumbai railway lines and is the main railway junction of the West Central Railways. It is also the terminus of the Shatabdi Express, which daily shuttles between Delhi and Bhopal. Various express trains ply between Bhopal and cities like Delhi, Mumbai, Agra, Gwalior, Indore, Gujarat, Jhansi and Ujjain and facilitate railway travel to the place.
By Road
The roadways that lead to Bhopal are well maintained and motorable. The bus station is near the railway junction in Old Bhopal. Extensive bus services (state/ private) are available for getting to various places in and around Madhya Pradesh. Daily buses are available for places like Sanchi (46 km), Vidisha (56 km), Indore (186 km), Ujjain (188 km) Pachmarhi (195 km) and Jabalpur (295 km). Interstate bus services are also availabl, which makes commuting to distant places from Bhopal possible by road.