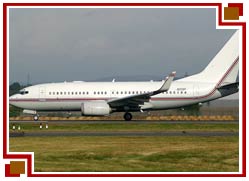 Sanchi is l
o
Cated 46 km away from the capital city of Bhopal. Strewn with ancient monasteries, stupas, chaityas, temples and monolithic pillars, this small village testifies the glorious Buddhist age of Emperor Ashoka. With its remarkable monuments, the place is a revered pilgrimage site of the Buddhists. Its rich historical legacy also makes it an important study centre that helps to delve into the true depths of Buddhist art and architecture. If you are wondering how to reach Sanchi, just go through this article. It explicates various options of traveling to the city.
By Air
The nearest airhead is the 'Raja Bhoj' Airport, located in Bhopal, the capital city of Madhya Pradesh. It is 46 km from Sanchi and is an important domestic airport of the state. Major airlines like Jet Airways (to Delhi, Indore and Mumbai), Air Deccan (to Delhi and Jabalpur) and Air India Regional (to Delhi, Mumbai, Indore and Gwalior) connect the airport to other important places in India. The only international airline is Air India, which operates flights to Dubai and Sharjah.
By Rail
The nearest railhead from Sanchi is also located in Bhopal. Bhopal is one of the two major Delhi-Mumbai railway lines and is an important junction of the West Central Railways. It is also the terminus of the Shatabdi Express, which daily shuttles between Delhi and Bhopal. Various express trains ply between Bhopal and cities like Delhi, Mumbai, Agra, Gwalior, Jhansi and Ujjain. One can reach Bhopal by train and avail a bus/ car from there, for reaching Sanchi.
By Road
Traveling to Sanchi by road is very convenient. The road networks that link Sanchi to places in and around Madhya Pradesh are well-laid and well-maintained. These motorable roads connect Sanchi to places like Bhopal (46 km), Vidisha (10 km) and Indore (232 km). There are regular tourist buses (deluxe/ non deluxe) that motors between Bhopal and Sanchi. Various tour operators also provide private taxis and cabs for traveling to Sanchi.