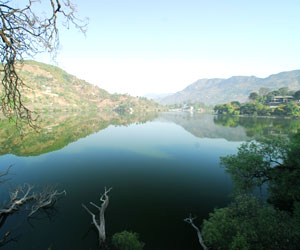 Min Temperature:
10°C (Summers), 3°C (Winters)
Max Temperature:
27°C (Summers), 15°C (Winters)
Best Time To Visit:
March to August, October to December
Naukuchiatal enjoys cool weather round the year, all thanks to the Himalayan region. The weather, here, is most of the time pleasant with the exception of January because it's the snowing season. Sited at the altitude of 1219 mtr, Naukuchiatal enjoy salubrious climate throughout the year. In summers, the average temperature varies between 27°C (max) and 10°C (min). While the winter season on an average observes the maximum of 15°C and minimum of 3°C. However, snowing sessions and chilly breeze may drop the temperature below 0°C as well, at times.
From April to June, people from plain areas head towards hilly regions to unwind themselves. From July, Naukuchiatal observes frequent rain showers which make the place very cool. However, if the Sun turns up, it shines brightly making the region hot and humid too. From October till mid-December, the weather here is just perfect. Whenever you visit Naukuchiatal, it is advised to bring light woolens in summers and monsoons, and heavy woolens in winters.
Best Time to Visit
If you're planning to visit Naukuchiatal, the best time to visit this place is during the months of March to August and October to December.