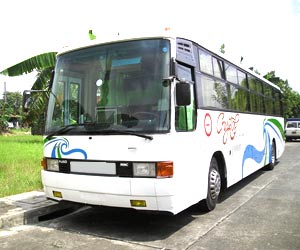 Once a princely state, Cooch Behar is the district headquarters and the largest town of Cooch Behar District, in the Indian state of West Bengal. It is the only planned city in the North Bengal region and boasts of a royal and imperial heritage. The town houses some of the most prolific and magnificent buildings and royal palaces. Talking about commutation, Cooch Behar is well connected by all the modes of transport, be it air, rail or road, which makes reaching the place a convenient task. To get detailed information on how to reach Cooch Behar, read through the following lines.
Traveling To Cooch Behar
By Air
Cooch Behar has an airport of its own, but it is is presently dysfunctional. However, plans to make it operational are being considered. In the present times, Bagdogra Airport, located near Siliguri, is the nearest airdrome from Cooch Behar, at a distance of about 160 km. Indian Airlines, Jet Airways and Kingfisher Airlines are the three major carriers that connect Cooch Behar with the key cities of India, like Delhi, Kolkata and Guwahati.
By Rail
Railway is the best option for commuting to and from Cooch Behar. The nearest railway head is New Cooch Behar, sited 5 km away from the main town. There are regular train services to the station, as it is one of the important rail routes connecting Northeast India. All the express and super-fast trains stop at the station. There are direct trains from important cities, a few of which are Kokata, Guwahati, Chennai, Delhi, Mumbai, Bangalore and Hyderabad.
By Road
Headquarters of the North Bengal State Transport Corporation (NBSTC), Cooch Behar is extremely well connected by road. There is a regular bus service that connects Cooch Behar to the neighboring cities, including Kolkata, Guwahati, Malda, Siliguri, Kishanganj, Barpeta, Dhubri and Bongaigaon. Apart from government bus service, there are private buses as well, running throughout West Bengal and adjoining states, to and from Cooch Behar.