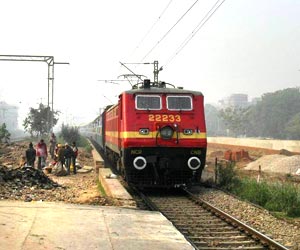 Malda is one of the largest cities of West Bengal, located by the western bank of Mahananda River. The city is basically famous for its silk, cotton and mango productions. As the city came in prominence after the establishment of an English factory in the area, it is also popularly called English Bazar. The city of Malda acts as a tourist base to the historical cities of Gaur and Pandura, located nearby. People interested in archaeology and historical expeditions often come to these places. Reaching Malda is not a very difficult task, as the place is well connected through all the modes of transport. To know more on how to reach Malda, read on.
Traveling To Malda
By Air
The nearest airport to Malda is the Bagdodra Airport. It is about 250 km from the city. From here, you can take the private buses or hire cabs to reach Malda. The journey may also be undertaken by a public transport bus, which would be extremely cheap.
By Rail
The nearest rail head is the Malda station itself. It is the one of the prominent railway stations of West Bengal and also serves as the divisional headquarters of the Eastern Railway. All the trains bound for north of Bengal and the northeastern states of India halt at this city.
By Road
NH 34 is the national highway that connects Malda with all the other important cities in the country. Malda can be reached through buses from Kolkata, Murshidabad and Siliguri. Kolkata is located about 410 km and Siliguri is located 260 km away from the city.