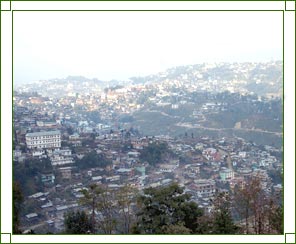 The one query that comes to every touristís mind, while visiting a place for the first time, is about the climate and weather of the place. The city of Guwahati enjoys a subtropical humid climate. Summers are characterized by extreme heat and humidity, but this is usually overshadowed by frequent showers. The city receives an average rainfall of about 1600 mm. On an average, the warmest month of the year is June, while the coolest month is January. Let us get some more information on the weather and climate of Guwahati.
Summer
The summer season in Guwahati lasts from March to June. During this season, the temperature ranges from a low of 25.5
o
C to an average high of 32.1
o
C. This is followed by the monsoons, which brings relief from the humid summers.
Monsoon
Monsoon season in Guwahati lasts from July to August/ early September. It is preceded by the autumn season which is, by far, the most favorable season to visit the place, as the climate during these months is warm and moderate.
Winter
Autumn, in turn, is followed by the winter season (November to February) in Guwahati. The mercury reading during this time of the year is around 11.5
o
C to 26.4
o
C. Winters have scanty rainfall and the mornings and afternoons are usually misty and foggy.