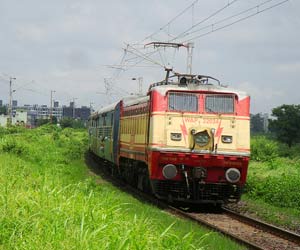 Bathinda is well linked both within and outside the state of Punjab. It has a well-developed infrastructure, with a completely established rail and road network, connecting it to various parts of the country. So, reaching the city presents no problem at all. Let us explore how to reach Bhatinda, in detail.
Traveling to Bathinda

By Air
Bathinda does not have an airport of its own. The nearest airports are located at Chandigarh and Amritsar, which are at a distance of 146 km and 177 km respectively. One can take a flight to either of the two destinations and then travel by bus or taxi to reach Bathinda.
By Rail
Bathinda is a big railway junction of Northern Railway, situated on the Ambala-Bathinda branch line. A few trains, like New Delhi-Bathinda Intercity Express and Dadar-Amritsar Express, touch the Patiala Station. The New Delhi-Bathinda Intercity Express connects Bathinda with the capital city of India, Delhi. Besides, there are several passenger trains running between Ambala and Bathinda (which stop at Patiala) at regular intervals daily. There are also direct trains that run from Delhi to Bathinda via Patiala, Ambala, Hisar and Rohtak.
By Road
A wide network of roads connects Bathinda to the main cities of India like Delhi, Ludhiana, Ferozpur, Faridkot, Kolkata etc. You can easily get buses as well as taxis for commuting the distance between these cities.