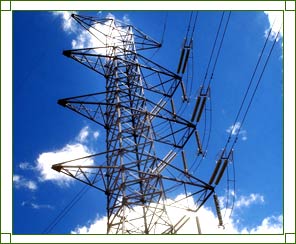 Voltage Output:
220-240 volts, alternating at 50 cycles per second
As with any other state in India, Assam has a similar voltage pattern. The current in Assam is 220-240 Volts, alternating at 50 cycles per second. It is advisable to check your electrical appliances for voltage compatibility, before you bring them to Assam. For those who have a variation in voltage, the best bet would be to carry voltage converters; else the electronic appliances might fail or cease working. You can purchase a voltage converter in any of the electrical shops in Assam. Otherwise, you can even carry your own converter from home.
There are mainly three types of voltage converters that are available in the market, including resistor-network converters, transformers and combination converters. While resistor-network converters are good for high voltage appliances, transformers work best when connected to low voltage appliance. Still other variety i.e. combination converter, as the name suggests, is a combination of the two mentioned above. Another important concern that should be kept in mind, while bring the electric appliances, is the type of plugs required.
Remember, the plugs used in the western countries differ a lot from the plugs that are used in Assam. Herein, the plugs are usually the round pin, variety instead of the flat pin type of plugs that are in use in most countries in the West. So, for people coming from the west, it is advisable to purchase a combination plug adapter. The adapter is easily available in most of the electric shops in the state. In Assam, electricity is supplied throughout the state by a government owned body and outages hardly take place, so you will not have to worry about electric current.