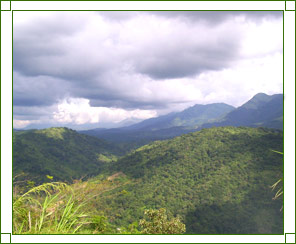 Assam is a state blessed with natural beauty and scenic wonders. Owing to its rich beauty, it is often referred to as a traveler's paradise. Along with a rich culture and heritage, Assam has a rich bounty of biodiversity. It stands out from the other northeastern states, in having a unique ecosystem. The state is covered by innumerable river islands and lagoons. It is, therefore, a hot spot for the nature lovers, pilgrims and the adventure seekers. To add to the richness of the state, there are several hill stations as well. They serve as an added boon to the grandeur of the state. The hill stations of Assam, with their misty backdrop, azure hills, emerald rivers, and green plantations, are extremely bewitching and enchanting. They count amongst the favorite destinations for people of every age. These are great tourist spots, especially for the honeymooners who can find their love best expressed amid the natural bounties.
Popular Hill Stations In Assam
Haflong
Haflong is a spectacular hill station of Assam, which is located at an altitude of 680 m above the sea level. It serves as the district headquarters of North Cachar Hills, one of the 23 districts of Assam. It is located at a distance of 85 km to the north of Silchar and 345 km from Guwahati. Haflong is a land of nature manifested in its true spirit. It has greenery all around, with varieties of flowers and fruits.
Jatinga
Jatinga, an obscure gorgeous well-forested valley located in North Cachar Hill, is famous for its orange orchards and legendary for its phenomenal "bird suicide". The mystery of Jatinga remains unveiled till date and attracts ornithologist from all over the world. On foggy, moonless nights, thousands of migratory birds die, rather commit suicide, between 7 pm and 10 pm.
Maibong
Maibong is a popular tourist destination of Assam, which used to be the old capital of the kingdom of the Kachari rulers from 16th to 18th century. Today, it serves as the regional headquarters of the district of North Cachar Hills. It is located at 25.3°N and 93.17°E. It has an average elevation of 355 meters. It is located at a distance of about 338 kilometers from the commercial city of Assam i.e. Guwahati.
Umrangshu
Umrangshu is one of the well-known hill-stations of Assam, which is located exactly at the border of Assam and Meghalaya. It is about 112 km from Haflong and lies against the superb background of the exquisite North Cacher Hill region. It is located at a distance of 224 km from Guwahati, the commercial city of Assam. The hill-station deserves a commendable importance as one of the must-visit places of Assam.
Diphu
Diphu ia a superb hill station of Assam, located at a distance of 271 km from Guwahati. It serves as the headquarters for Karbi Anglong District. It has a well developed infrastructure and is connected by NF Railway and State Transport Buses from Guwahati. The nearest airport is Dimapur, at a distance of 54 km.