Location:
112 km from Haflong and 224 km from Guwahati
Must Visit:
Garampani, Lake, Kapili River
Ideal Time:
November to March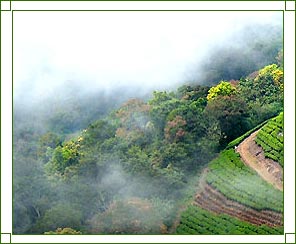 Umrangshu is one of the well-known hill-stations of Assam, which is located exactly at the border of Assam and Meghalaya. It is about 112 km from Haflong and lies against the superb background of the exquisite North Cacher Hill region. It is located at a distance of 224 km from Guwahati, the commercial city of Assam. The hill-station deserves a commendable importance as one of the must-visit places of Assam, owing to its rich natural beauty. The place is untouched by any tints of modernity and hence, one finds nature in its true and unadulterated form here.
Umrangshu itself is a hill station with an unmatched scenic beauty, which serves as a great repose to any traveler. The hill station abounds in all the natural beauty which any tourist looks for, during a visit to any place. Hardly 7 km from Umrangshu is located the hot spring Garampani that is a popular tourist spot. It is popularly believed that the water in the spring has rich medicinal value.
A new Hydel plant has come up in the same place in the name of Kapili Hydro-Electric Project Township, under North East Electric Power Corporation (NEEPCO). Barrage and dams have been constructed on the Kapili River, along 19 km from Umrangshu to Garampani. Recently, a lake has also come up in the place. All these sights blend together, to offer a memorable experience to the visitors.
Umrangshu has a pleasant weather throughout the year, owing to its location. Generally, the weather is cold and humid, with rains occurring at frequent intervals. The place experiences a chilly winter season from the start of November and lasts till March. Despite the freezing cold, this season is the best time to visit Umrangshu, since one can see the nature at the peak of beauty in this season. Besides, the misty backdrop makes the entire hill station highly enchanting and captivating.
Though Umrangshu is located on the border of Assam and Meghalaya, it has a well-developed road structure. The road infrastructure makes the place easily accessible by different parts of the country. Assam State Road Transport (ASTC) bus service operates regularly to and from Umrangshu to Haflong, Shillong as well as Jowai. In other words, reaching the place is not at all difficult.