Location:
338 km from Guwahati
Altitude:
355 m
Must Visit:
Mahur River, Ramchandi Temple
Ideal Time:
October to March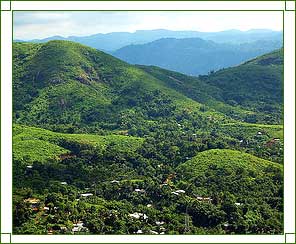 Maibong is a popular tourist destination of Assam, which used to be the old capital of the kingdom of the Kachari rulers from 16th to 18th century. Today, it serves as the regional headquarters of the district of North Cachar Hills. It is located at 25.3°N and 93.17°E. It has an average elevation of 355 meters. It is located at a distance of about 338 kilometers from the commercial city of Assam i.e. Guwahati. The river Mahur is the major water source of the place and also contains many ruins of the ancient kingdom of the Kachari. The stone carvings and the rich sculptures of the city are preserved in the museum at Haflong district.
The small town of Maibong is rich in scenic beauty and natural grandeur. Its major center of attraction is the two-roofed monolithic temple, known as the Ramchandi Temple, which bears an inscription dating back to 1761 AD. Maibong served as the medieval capital of the Dimacha kingdom from 1536 AD onwards. The kingdom shifted to Dimacha when Tai-Ahom force, under the command of King Siuhungmung, displaced them from their old capital of Dimapur. During the rule of the Dimachas, they founded a 'Stone House', several inscriptions of great value, historic tanks and a few traditional temples. They continued their domain till they were attacked and pushed out by another Tai-Ahom king, Rudrasimha.
How To Reach
By Road
Both government as well as private buses operates at regular intervals to and from Maibong, via Lamding.
By Rail
The nearest railhead to Maibong is located at Guwahati, which is at a distance of around 338 km. Lamding is the closest railway station to this place.
By Air
Guwahati is the closest airport to Maibong, which is located at a distance of 338 km from the place.