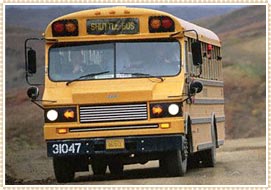 Lumbini is located in South-western Nepal amidst unending stretches of Tarai. Being the birthplace place of Buddha and a major Buddhist tourism attraction, the place is easily accessible. It is well connected with the network of roads and airlines.
Intra-Nepal Transportation
Lumbini is connected to the other parts of Nepal by both roadways and airways. Nepal Transport Corporation buses run from every city in the length and breadth of Nepal to Lumbini. Nevertheless, the better option is to travel by Cabs. It requires a lot of dickering before the rowdy cab drivers will settle for a reasonable fare. In case of airlines, Nepal has as many as 15 domestic airlines that provide their service to commuters. Most of these aircrafts are 20-seater Dakotas that are very comfortable and safe. Some bigger aircrafts such as Airbus 320 also ply on major routes such as Pokhra-Lumbini and Kathmandu-Lumbini.
Inter Country Transportation
By Road
Lumbini has a good road network. There are several land routes that you may take from India to reach Lumbini. From Gorakhpur (India), there are several modes of land transport that take you across to Nepal and Lumbini in turn. From Sarnath and Benaras you may travel to Bahraich and via Nepalgunj reach Lumbini but this route is very long. There is another entry from Janakpur near Sitamadhi in Bihar. There are several passes that joins Nepal with Tibet and Mainland China. These roads are in terrible shape and can only be traversed by gas-guzzler SUVs.
By Air
Lumbini does not have an international airport therefore you have no option but to break your journey at Kathmandu and take another flight.