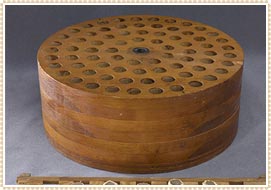 In a town as sleepy as Pokhara, shopping is still a mainly outdoor activity. Most of the markets are near the Lake and Dam that attract maximum number of tourists. The laid-back curio stalls in this market make a welcome change from the hard-driving salesmen of Kathmandu, even if their prices and selection don't quite compare. The must-buy items include Batiks, Wooden Flasks, dolls in ethnic dress and Fossil-bearing Shaligram stones from the Kali Gandaki.
In the Tibetan market, you will find hand-stitched wail-hangings in simple Tibetan designs. They are not Tibet-make and are produced indigenously, but are attractive nonetheless. Persuasive Tibetans peddle their wares in Lakeside's cafes. Most of these products are produced locally. The must purchase item in the Tibetan village are carpets. Buy a small one if you have space left in your luggage. Hand-knitted woolen sweaters, socks and such aren't of very good quality here, but may fit the bill for trekking. Kashmiris have colonized Lakeside with boutiques touting "Asian" art. These emporiums contain mainly high-priced but marvelous carpets, papier-mâché and soapstone widgets.
Other than that, you will find ritual masks, thangka, embroidered T-shirts, clothe bags and hippy clothes. Stalls along the strip opposite the palace are extremely competitive. The bookshops and stalls around Lakeside and Dam side are individually small, but collectively they can muster a good selection. Pokhara' s second-hand book market is good too.