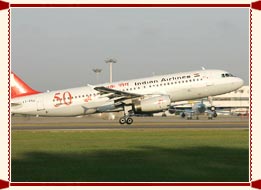 Lucknow being the capital of Indian province of Uttar Pradesh is well connected to the rest of India. The city is not only an administrative capital but also a renowned center of heritage and learning. The erstwhile capital of Nawabs has always had deep influence on the Indian populace, culture and politics.
By Air
Lucknow is well connected with the other important towns and cities of the country by air. Almost all the private and public service providers have regular scheduled flights to the Lucknow. The main airport is Amausi that is about 15 km away from the main city area.
By Rail/Train
Lucknow falls just off to the Grand Chord line therefore there is no dearth of trains here. With two railway junctions namely Charbagh and Lucknow, one has a variety of choices for traveling to and from the city.
By Road
Lucknow is very well connected by a network of roads and road transport to all major towns of Uttar Pradesh and surrounding areas. Uttar Pradesh State Road Transport Corporation plies several buses to cities like Bhopal, Delhi, Jaipur, Jodhpur, Agra, Varanasi and Mathura.