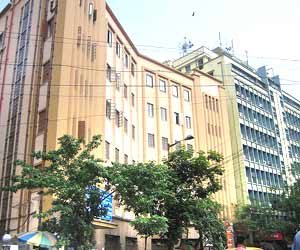 Address:
Regional Passport Office, 4 Brabourne Road, Kolkata
Timing:
10 am and 1.30 pm (Monday to Friday)
The Regional Passport Office of Kolkata, the capital city of West Bengal, is situated on the Brabourne Road. The office issues passports to the twenty districts of West Bengal, namely Howrah, Hooghly, 24-Paragana (N), 24-Paragana (S), Nadia, Birbhum, Burdwan, Bankura, Purulia, Maldah, Murshidabad, Jalpaiguri, Darjeeling, Coochbihar, Dinajpur (N), Medinipur (E), Medinipur (W) and Dinajpur (S). It also caters to the residents of the 4 districts each of Tripura and Sikkim state.
The official timings for submission of application forms, sale of forms, on-line registration, enquiry, appointment of Passport Officer / Public Relation Officer is between 10 am and 1.30 pm from Monday to Friday. The Kolkata Regional Passport Office also provides the facility of passports under the Tatkaal scheme. Under this scheme, the applicant is can get a passport within seven to fourteen days of the submission of the application form, if submitted along with all the requisite documents and prescribed fee.
At the Regional Passport Office of Calcutta, there are counters for specific purposes. For form or enquiry related issues, you have to refer to Counter No. 11 and 12. Counter No. 10 provides fresh passports (first-time/old passport expired over three years back) to only ladies, senior citizens and physically handicapped persons. Counter No. 8 & 9 are meant for reissue/renewal of lost/ damaged passport, issue of new booklet etc. Counter No.6 & 7 address online & government /semi government applications. Counter No. 3, 4 & 5 are meant for fresh applications, while Counter No. 1 & 2 deal with Tatkal applicants.