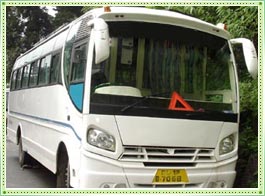 East Champaran is an administrative district of Bihar, with its headquarters located at Motihari. Nature's scenic beauty is unfolded in the lush green landscape of the district. It is well connected to other parts of the state. Excellent connectivity, via road and rail, makes the district easily accessible from every nook and corner in Bihar as well as in India. The efficient transport system of East Champaran has contributed to growth in its tourism. Hence, traveling to East Champaran will be the least to bother. Read on to get more information.
How To Reach East Champaran
By Air
The nearest air link to East Champaran is provided by the domestic airport located in Patna, the capital city of Bihar. The airport is 180 km away from Motihari.
By Rail
The nearest railway stations to East Champaran are located in Motihari, Narkatiyaganj and Raxaul.
By Road
Buses ply frequently between Patna Motihari. Bus service from Patna to Raxaul is also available.