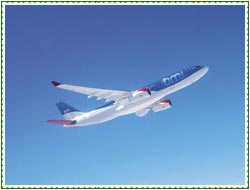 Manali, the place named after sage Manu, is believed to be the only survivor of the mythological flood that swallowed earth. It is located on sub-Himalayan range of mountains, in midst of deep woods and verdant valleys, and gives an out of world experience to travelers. Spectacular views from here, of snowcapped and silvery peaks, are simply awesome. Manali houses hot springs, spectacular religious shrines and temples, Tibetan Buddhist temples and trekking routes. It is well connected with rest of India, by different modes of transport communication. Read on to know how to reach Manali.
By Air
Bhuntar Airport, which is approximately 10 km from Kullu, also from the nearest air link from Manali. Though the airport is not very big, it has regular flights to the major cities in and around Himachal Pradesh, like Delhi, Chandigarh and other metro cities of India. Indian Airlines and Jagson Airlines operate flights from Delhi to Bhuntar Airport, round the year.
By Rail
Joginnder Nagar, at 125 km distance, is the nearest railhead from Manali. Other railway stations close to the place are Pathankot (285 km), Simla (270 km), Chandigarh (267 km) and Kalka. Chandigarh is the most convenient, major railhead for coming to Manali. This is because it has regular trains connecting it with almost all the parts of the country.
By Road
Located 522 km from Delhi, Manali is well connected with major parts of the country by a good network of roads. There are regular bus services for Manali for all the major cities in and around the state, such as Delhi and Chandigarh. One has the option of traveling in a deluxe bus or an ordinary bus, run by Himachal Pradesh Tourism Development Corporation (HPTDC), Himachal Pradesh Road Transport Corporation (HRTC) and even private operators.