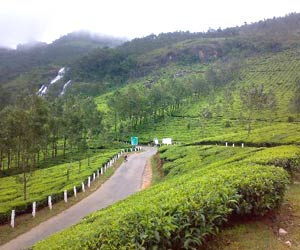 Nestled amidst the mesmerizing Kumaon hills of Uttarakhand, Kausani is a place relatively unknown to the tourists. This is one of the main reasons behind its immaculate beauty and still-intact charm. Perched at an altitude of around 6,075 feet above sea level, this quaint hill station is the perfect place to feel one with the nature, whether it is through going on treks or simply lazing around amidst the natural splendors. For all those who are planning to visit Kausani in the near future, reading this article is a must. In the following lines, we have provided information on what to do and see in the hill resort.
Fun Activities to Do in Kausani
Trekking
You name any hill station in India and it will provide you wonderful opportunities of trekking. Kausani is no exception to this rule. The hills around the place, covered with pine and oak trees, have many trails on which you will enjoy trekking with your companions. For instance, Kausani serves as the starting point for treks like Adi Kailash Trek, Base Kausani Trek and Bageshwar Sunderdhanga Trek. You can also trek to Kafni Glacier, which is situated at an altitude of 3853 m. On the way, you will witness several breathtaking views of the mighty Himalayan ranges.
Nature Walks
If you love communing with the nature, Kausani will provide you many options to indulge in long, lazy walks, which take you across some of the most scenic vistas and let you explore the natural beauty of the hill resort at your own pace. You can stroll through tea garden herein or even take the trail to Lakshmi Ashram, behind the market (though not much explored, it is surely worth a visit). So, go ahead, enjoy the beauty of nature, while moving from one trail to the other.
Explore Tea Gardens
A trip to Kausani will be considered incomplete if you do not plan a visit to the tea garden in the area. Amongst the most famous tea estates of Uttarakhand, Giria Uttaranchal Tea Estate is located about 5 km from the town, on the Bageshwar Road. With an altitude of about 1200 to 1800 m above sea level, this tea garden provides you with some of the most spellbinding views of the valley below. Do not forget to take some tea from here, on your way back.