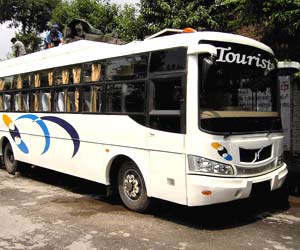 Asansol is the second largest city in West Bengal. It is also a prominent industrial city and the headquarters of coal mining industry of the state. It also finds an inclusion in the list of the 100 fastest developing cities of the world. Situated between Chittaranjan and Durgapur, Asansol is one of the most culturally and ethnically diverse cities in West Bengal. As far as tourism is concerned, the city has some real beautiful tourist spots and excursions, which are worth a trip. Explore here the various means of reaching Asansol.
Traveling To Asansol
By Air
There is no direct flight to Asansol. The nearest airport from the city is in Kolkata, from where you can hire a bus, cab or taxi to reach Asansol. However, there is also a private airstrip at Burnpur, suitable for small planes.
By Rail
Asansol is a prominent junction on the Howrah-Delhi track. Most of the trains on this route stop at this junction. There are ample numbers of trains for this place and the route is also considered to be one best in Indian Railways. Direct trains are available from many parts of India to Asansol.
By Road
The road route to Asansol is very straight, as the city is located on Grand Trunk Road (NH 2). This is one of the best road routes in India, with four lanes and a divider in place. If you traveling towards Asansol from Kolkata, you must take the Durgapur Expressway from Dankuni and then switch to follow the GT Road.