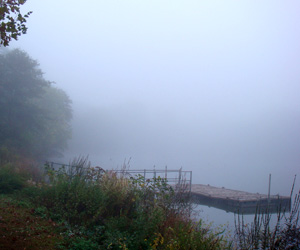 Asansol is the second largest city in West Bengal. It is also one of the most ethnically and culturally diverse cities in the state. Being the location of one of the largest coal mines in India, the city is one of the 100 fastest developing cities in the world. While the entire West Bengal lies on the flat alluvial plains, Asansol is situated on the Gondwana rocks, between two mighty rivers - Damodar and Ajay. The climate of Asansol is divided in to four main seasons - summer, monsoon, autumn and winter. Read on to explore more information on the weather and climate of Asansol.
Summer
In summers, which last from March to May, the city experiences a hot and humid weather during the day time. However, nights are comparatively cooler, due to the cold breezes that blow at that time. The city also suffers heavy thunderstorms in early summer. The summer season is comparatively longer than any other season in Asansol.
Monsoon
Between June and September, like the rest of the West Bengal the city of Asansol also witnesses monsoon. The maximum rainfall is witnessed here is in the month of July, up to 533 mm.
Autumn
The autumn season in Asansol lies between rainy spring and winter and is comparatively very smaller to other seasons.
Winter
In Asansol, winter comes with the arrival of November and leaves by the end of February. During this time, the maximum temperature is around 20°C, while the minimum temperature hovers at 4°C.