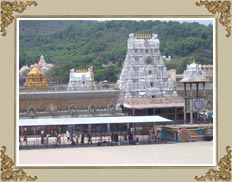 Kadapa, formerly spelt as Cuddapah, is a city of historical significance in Andhra Pradesh. It has derived its name from Telugu word 'Gadapa', which means 'threshold'. Since the city acts like a gateway from the north to the blessed hill of Shri Venkateshwara, it was named as Kadapa. Cuddapah forms a major part of the state's tourism. Bordered on three sides by the Nallamala and Palakonda hills, the lovely city is located about 8 km to the south of Penna River.
The chronological events affirm that Kadapa had been ruled by the Cholas and the Kakatiyas from the 11th to 14th century. Later, it was swayed by the kings of Vijayanagar Empire and subsequently, by the Muslims of Golkonda. In 1800, the British had power over Cuddapah. Though it is an ancient town, it was essentially extended by the Nawabs. The city still houses the ruins and remnants of the erstwhile royalty.
Travel to Kadapa and see for yourself, the grounds that justify the existence of sovereigns. The ancient city has many primordial temples and mosques to boast of. Exotic variety of flora and fauna revitalizes the lackluster monuments. Cuddapah also has the distinction of embracing Maghdoom-e-Ilahi, which is one amongst the biggest shrines in the Rayalaseema region. To put succinctly, Kadapa is one of the place to explore the relics of the times of yore.