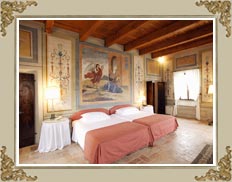 Without a doubt, Warangal is a nice place to explore and really good to experience the legacy of the bygone period. Numerous tourists visit this erstwhile capital of Kakatiyas round the year. Considering the tourism prospects in the region, many accomodations have cropped up. Being in its developing stage, Warangal doesn't boast of luxury hotels and world-class resorts, but it definitely has decent places to stay.
Apart from the Government guest-houses, there are various private hotels and guest-houses that ensure comfortable stay to their guests. You can easily find lodges, guest houses, economy hotels and budget hotels, which are equipped with all the basic facilities including restaurants, laundry, phone, television, attached bathrooms etc. Besides the hotels, Guest Houses on the banks of lakes are also nice places to opt for.
All these accomodations provide excellent services. Hotel Ashoka, Hotel Ratna, Hotel Shankar, Vijaya Lodge, Maheshwara Lodge, Broadway Lodge and Radhika Lodge are some of the prominent accomodations in Warangal. Most of the hotels are centrally-located, facilitating visitors in moving around the place. In short and precise terms, Warangal has many places that provide good as well as cheap accommodation.