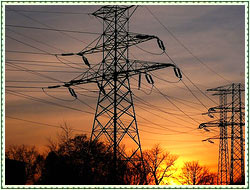 tage Output:
-240 volts, alternating at 50 cycles per second
Himachal Pradesh is one of the most visited destinations in India, as far as tourism is concerned. Such is the popularity of the state that people come here from far away countries, to revel in its natural splendor. If you are one of those who are coming to Himachal Pradesh from any city outside India, it is advisable to gather information like currency used in the state, voltage and electric current, etc. As far as the latter is concerned, we can tell you that the voltage output in the state is around 220-240 volts, alternating at 50 cycles per second.
In case you are planning to bring electrical appliances, like hair dryer, electric shaver and iron, along with you, it is necessary to ensure that they are compatible with the voltage in Himachal Pradesh. In case they are not, it is advisable for you to get voltage converters. They adjust the existing electric current in such a way that it becomes compatible with the electrical appliances. There are basically three types of voltage converters available in the market - resistor-network converters, transformers and combination converters.
Amongst these three, the first one is mainly used in case of high voltage appliances, as it works on 50-1600 watts. The second one i.e. a transformer should be used for low voltage appliances that can easily work in the range of 50-100 watts. Finally, we come to the combination converters, which support high as well as low voltage appliances. As for the plugs, the sockets in Himachal Pradesh accept plugs with either two or three (arranged in a triangle) round pins. In case of any variation, use of plug adapters is advised.