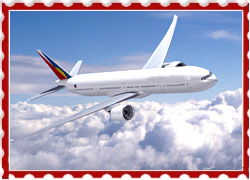 Nagarhole wildlife sanctuary is located in the southern state of Karnataka and is one of the prominent national parks of India. Formerly, Nagarhole used to be a hunting reserve for the Maharajas of Mysore. Kabini River, which flows along the southern frontier of the park, separates it from the Bandipur National Park. Traveling to the national reserve is relatively easy as its well connected to all the major cities of the state. Below listed are the means of travel to reach Nagarhole National Park, Karnataka.
Traveling to Nagarhole
By Air
The Nearest domestic airport to the park is Mysore (96 km) and Bangalore is the nearest international airport (236 km around 5hrs from the park). Regular flights from all parts of India connect to Bangalore and it is connected to major international cities as well. Private taxis can be hired from Bangalore to reach Nagarhole.
By Rail
The major railhead closest to Nagarhole is Mysore (80 km). Mysore is well connected to Bangalore by state run buses and Bangalore to the rest of the cities of the state.
By Road
The nearest town is Kutta 7 km way. And other major towns that are accessible by road are are Madikeri (93 km), Mysore (80 km) and Bangalore (236 km). State run buses provide good connectivity from rest of the parts of Karnataka. The route followed is SH 17 to Bandipur via Maddur, Mysore, Nanjagud, Begur and Gundlupet.