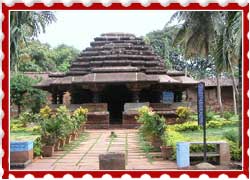 Throughout its long and chequered history, Belgaum has been the epicenter of many a kingdoms and dynasties. Originally known as Venugrama meaning Bamboo Village, Belgaum played host to Chalukyan, Ratta, Vijayanagara, Bahmani and Maratha empires. In 1686, Belgaum was annexed to the Mughal Empire when Aurangzeb overthrew the Adil Shahi rulers of Bijapur. Later on Hyder Ali of Mysore ruled Belgaum for a brief period, but it was eventually taken over by the Peshwa with British assistance.
Belgaum occupies the pride of place in the Indian Freedom Movement to throw out the British yoke. The brave lady warrior Rani Chennamma of Kittur (1778-1829) along with Sangolli Rayanna and Babasaheb was the torchbearer of this resistance movement. Belgaum was also chosen as the venue of the 39th session of Indian National Congress in December 1924 under the presidency of Mahatma Gandhi.
Due to its strategic location, the Belgaum city was a major hub for infantry troops under the British. Even today, the bustling Cantonment, built by the British with its bungalows and barracks, boasts of an overwhelming military presence. Belgaon is also known for the Airmen Training School, an Indian Air Force training centre located at Sambra and the Commando School and School of Jungle Warfare of the Indian Army. Belgaum is also an important tourism centre.