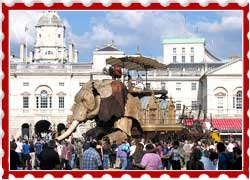 The coastal town of Mangalore has been a prominent hub of maritime trade for ages. Flanked by the lofty hills of Western Ghats on the east and the Arabian sea on the west, Mangalore is also known for its scenic beaches and serene landscape. The abundant natural beauty coupled with the quaint old-world charm of the city has aptly served the cause of Mangalore tourism.
Mangalore is the anglicized version of 'Mangaluru', which in Kannada stands for the city of Mangala. Goddess Mangala is the presiding deity of the Mangalore city. Due to its proximity to the sea, Mangalore has been a major seaport and a bustling commercial and business center.
Tourism has flourished in Mangalore and the city has emerged as one of the most popular tourist destinations in India. Besides the enchanting surroundings that draw tourists looking for an idyllic vacation, Mangalore is also home to some sacred pilgrimages. Some popular tourist centers around Mangalore are Dharmasthala, Subramanya, Kollur, Udupi, Karkala, Venoor and Moodabidri.