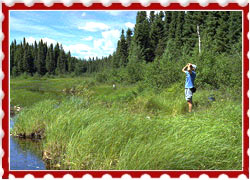 Situated on the banks of Tunga River in the central region of Karnataka, Shimoga is one of the most picturesque cities in Karnataka. It is located at a distance of 274 Km from the Bangalore, the capital of Karnataka. The city of Shimoga offers tourists a number of options, when it comes to indulging in fun activities. Right from boating to bird watching and exploring the wild, tourists can engage themselves in a number of things. To get detailed information on what to do and see in Shimoga Karnataka, browse through the following lines.
Fun Activities to Do in Shimoga
Bird Watching
For bird watchers, Shimoga would be a favorite hot spot. Around 30 kms from Shimoga is the Mandagadde Bird Sanctuary. Migratory birds from different parts of the world flock to this island sanctuary. Surrounded by dense lush green forest, the avian population of Mandagadde really makes the place nothing less than paradise. The avian population of Mandagadde includes birds like Egrets, Bellakki Cormorant, Darter and Snakebird. Apart from Mandagadde Bird Sanctuary, you can also birdwatchers can also explore Guduvi Bird Sanctuary
Wildlife Safari
For those who have a knack for adventure, Shimoga is the place to be in. Spreading over an area of 395 sq km, Shettihalli Wildlife Sanctuary is a great place to explore the wilds. The sanctuary is home to quite a number of animals, including tiger, leopard, wild dog, jackal, gaur, elephant, sloth bear, sambar deer and spotted deer. Reptiles such as python, cobra king cobra rat snake and birds include hornbills, kingfishers, bulbuls, parakeets, doves and woodpeckers are also found herein.
Boating
About 12 kms from Shimoga is the Tunga Anicut Dam, a popular place to indulge in picnics. The lake also gives tourist a perfect opportunity to indulge in boating. The best feature about the dam is that it is open on all days. A smooth boat ride would surely cater to your senses.
Lion Safari
For adventure enthusiast, Tyarekoppa Lion Safari would surely satiate the need for thrill. Situated at a distance of 10 Km from Shimoga, Tyarekoppa Lion safari was established in the year 1988. There are regular lion safari organized, wherein tourists get to see the lions, tigers, cheetah, bear, deer and many more magnificent animals. The ride through the dense forest would surely be an exciting and thrilling one.