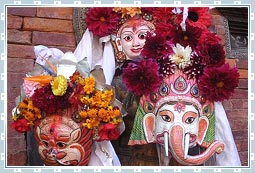 Shopping in Ladakh is quite a wonderful experience. There are numerous shopping attractions of Leh Ladakh that entice the tourists. You can buy a variety of knick-knacks available in the bazaars and markets of Leh and take back home as souvenirs. Some of the popular shopping attractions of Leh Ladakh are:
Pashmina wool garments (shawls, stoles, etc)
Handmade woolens (socks, gloves, caps, sweaters, etc)
Prayer wheels
Buddhist masks
Thangka paintings
Tibetan silver jewelry
Traditional Ladakhi jewelry with turquoise
Hand-woven rugs and carpets
Apricots
The prices in the government run emporia and larger established stores in Ladakh are fixed. However, if you are buying from the open markets, bargaining is your best bet. Infact, the final price you pay for any product will depend on your bargaining skill. Read on this Ladakh shopping guide to get further information about shopping in this area.
Some of the main shopping places in Ladakh are as follows:
Main Bazaar Road
Ladakh Art Palace
Tibetan Handicraft Emporium
Ladakh Environment and Health Organization
Choglamsar
Tibetan Handicraft Community Showroom
Changspa
Cottage Industries Exposition
Ecology Center
Women's Alliance
Leh
Tibetan Market
Moti Market