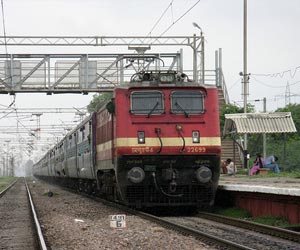 Jalandhar can be conveniently reached by air, rail as well as road services. The city has a well-developed infrastructure, which keeps it connected to cities both within and outside the country. Let us know more about how to reach Jalandhar.
Traveling to Jalandhar
By Air
Jalandhar does not have an airport of its own. The closest international airport to is Rajasansi Airport of Amritsar, which is at a distance of 90 km. International airlines like Turkmenistan Airlines, Uzbekistan Airlines and Air India fly to and from the aiport, connecting the city to foreign countries. Several domestic flights, like Air Deccan, Jet Airways etc, also operate from Amritsar. Besides Amritsar, Chandigarh and Ludhiana have domestic airports, at a distance of 134 km and 59 km respectively.
By Rail
Jalandar has a railway station of its own, which is one of the important railway stations of Punjab. Several trains from different corners of the country arrive and depart from there. The railway terminus at Jalandhar falls on the Delhi-Amritsar Railway Line. This route is mostly traversed by the passenger and express trains that connect the city to the important cities like Jammu, Kolkata, Nagpur, Mumbai, Puri and Delhi. Some of the important trains running through Jalandhar are Amritsar-New Delhi Shatabdi Express, Amritsar Howrah Mail, Amritsar-New Delhi Express, Amritsar-Bilaspur Chhatisgarh Express, Pathankot Tatanagar Express, JammuTawi-Pune Jhelum Express, Akal Takht Express, and so on. There are also several local trains running through Jalandhar, which connect the city to different parts of Punjab. These local trains run from Jalandhar to Amritsar, Ludhiana, Hosiarpur, Pathankot, Ferozpur and Nokadar Junction.
By Road
The roads to Jalandhar are well developed and properly maintained. There is a wide network of bus services available in the city, connecting it to the other key cities in Himachal, Haryana, U.P, Jammu & Kashmir and Rajasthan. Bus services are also available within the state, connecting Jalandhar to Amritsar, Ludhiana, etc. Both Government and private owned buses run in the city, making it easily accessible. Other means of transport like auto-rickshaw and taxis can be conveniently hired to travel within the city.