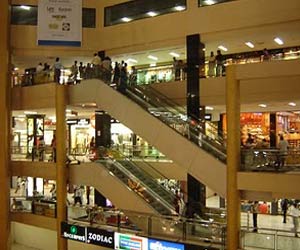 Jalandhar is one of the important districts in Punjab. It offers ample of options to shop, when it comes to the tourists. The city has both modern items and rich traditional items at display. Besides buying the usual urban stuffs, one can look out for the specialties of the region. Jalandhar is famous for leather items and thus has a wide array of leather goods, which one can conveniently find at almost any shop. Popularly known as the sports capital of India, it has an ever-growing sports goods industry as well.
Typical traditional items like phulkaris, jootis, parandis, durries and peedhis are widely available in most of the popular markets of Jalandhar. They are quite reasonable in price and are easily found. The most popular shops that sell traditional items include Oriental Crafts, Prince Glass Corner, Taj Handicrafts, Janta Textiles and Handicrafts, Loveleen Handicraft, Pacca Bagh and Jaina Crafts.Basketry and wood works are other items that one can shop for, in Jalandhar.
Other popular shopping items that can be found in Jalandhar include handloom items, kitchen utensils, quilts and blankets, textile, jewellery and furniture. The global mall culture has creeped into the Jalandhar market as well, just like any other part of the country. Ebony Store, Manbro and Sadar Bazar are some of the well-stocked shopping places in the city.