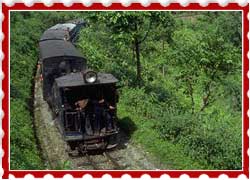 Badami is located in the Bagalkot district of Karnataka. It is believed to have served as the capital of early Chalukya rulers, from 6 AD to 8 AD, during which time it was known as Vatapi. It was during the time of these rulers only that the famous Badami caves came into being. Today, these caves serve as the prime attractions of the place, attracting travelers from far and wide. If you are one of them, go through the information given below and know how to reach Badami.
Traveling to Badami
By Air
The nearest airport from Badami is the one at Belgaum, approximately 145 km from the city. It is well connected with all the major destinations in the country. For instance, Deccan Air flies regular flights from Belgaum airport, to Mumbai and Bangalore. From the airport, you can take a taxi to Badami, which costs somewhere around Rs 1200.
By Rail
Badami has its own railways station, connected with the major cities in Karnataka. It takes four hours to get to Badami from Hampi, by the Guntakal Express. Tangas and auto rickshaws ply from the station to the town. The next nearest railhead (a major one) is at Hubli, around 97 km away. From here, Rani Chennamma Express plies to Bangalore.
By Road
Badami is connected by road to Pattadakal (22 km), Aihole (44 km), Hubli (110 km) and Bangalore (502 km). Karnataka State Transport Corporation buses ply from Badami to all the major locations of the state. If you are planning to visit the city by road, from Bangalore, take NH4 to Hubli, via Chitradurga, Davangere and Haveri. From there, switch over to the NH218 to Kulgeri, via Navalgund. Finally, take the state road to Badami