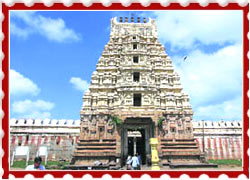 Enclosed by River Kaveri, Srirangapatna is a small town situated in the Mandya District, in the Indian state of Karnataka. Lying just about a few kms from the historic city of Mysore, Srirangapatnam is an interesting place to explore. Though a small town, it extends tourists a plethora of sightseeing places. Right from the historical monuments to the peaceful and serene riverside to the enriched sanctuaries, there is something for everyone in this beautiful city. If you are still wondering what fun activities to do in Srirangapatnam, this article would be handy. In the following lines, we have provided detailed information about the things to do and see in Srirangapatnam.
Fun Activities to Do in Srirangapatna
Bird Watching
For bird lovers, Srirangapatna is an absolute paradise, thanks to Ranganathittu Bird Sanctuary, which is located a little away from this small town. Sited on the banks of the Kaveri River, the sanctuary includes of a group of six islets. The abundance of aquatic insects together with isolated islets has made Ranganathittu a favorite abode for birds as well as bird watchers. It was during 1940 that Ranganathittu acquired the status of a bird sanctuary. A large number of birds of different species flock to this small town, thereby creating a colorful plumage in the sky.
Heritage
For archeologists and historians, Sriranapatnam, with its awe-inspiring forts and strikingly stunning monuments, is an absolute must-visit place. The Darya Daulat Baug would surely satiate your senses and give you a first hand experience of the glorious era of India. Watching the marvelous architecture, coupled with stunning design and intricate craving, would surely be a sight to behold. And if you are still not satisfied, the one time 'dreaded' dungeon would surely quench your thirst for more.
Pilgrimage
Srirangapatnam is a great pilgrimage place as it is home to Ranganathaswamy Temple. The temple enshrines the deity of Lord Vishnu as Ranganatha. While you tour around this many-pillared temple, you would reach the sanctum, wherein the Lord rests on the back of a snake. Another great place is the Lakhadweepotsava. On the occasion of Makar Sakranthi about one lakh lamps are lit. to add to the pleasurable experiece is the ancient chariot waiting outside for you to collect some amazing keepsakes from the yester years.