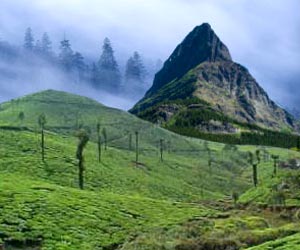 Sandakphu, situated at the edge of Singalila National Park, is the highest point of the Singalila Ridge. Perched at an altitude of 3636 meters, it also forms the highest peak in West Bengal. The peak houses a small hamlet, by the same name, which is quite popular amongst the tourists coming to Darjeeling. The town has a very scanty population and is guarded by the Indian army. Sandakfu offers awe-inspiring view of surrounding valleys and hills to its visitors, mainly owing to its strategic location.
Famous for its breath-taking beauty, Sandakphu boasts of magnificent sights of Mt Kanchenjunga as well as Mt Everest. The place is also known its lovely sunrises and sunsets. About 58 km from Darjeeling, it even serves as a wonderful location for trekking. Sandakphu offers tourists an opportunity to relish the incredible beauty of Eastern Himalayas. The place receives snowfall in late December to early February. Covered under the blanket of white snow, Sandakphu surely looks mesmerizing.
Though motorable means to reach Sandakfu are available, a ten hour trek from Maneybhanjan is a much more interesting way to reach the place. The trek trails up, through forests of rhododendron, giant magnolias, spruce and other trees of sub-alpine vegetation. There are also more than 600 varieties of orchids available here. In Sandakphu, the temperature varies between -20°C in winter and 15°C in summer. The best time to visit the place is between March and October, when weather is extremely pleasing.