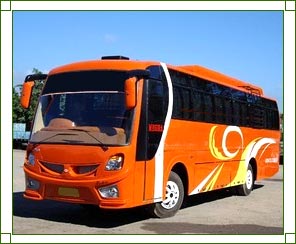 Jorhat is an important tourist destination of Assam. This ancient capital of the Ahom Dynasty, it is one of the best laid places in Upper Assam, cutting at right angles. The place has always been one of the most vibrant regions of the state, exhibiting a perfect blend of tradition and modernity. Apart from the famous Gymkhana Club and Dhekiakhowa Bar Namghar, Jorhat also has a number of historical forts and monuments constructed during the mediaeval era. The place has regular and well maintained transportation facilities, to cater to the heavy tourist rush that it enjoys every year. Reaching Jorhat is easy, as the city has good connectivity with the major regions of Assam and also with the different parts of the country. Let us know in detail, how to reach Jorhat.
Traveling to Jorhat
By Air
Jorhat Airport, commonly known as the Rowriah Airport, is located within the city itself and this makes traveling to the place by air all the more easier. Regular flights are conducted from here to other major cities in Assam, like Guwahati, Dibrugarh etc. apart from that, there are flights connecting the place to the other major cites in India. The flights worth mentioning are Air India Regional, Jet Airways, Jetlite & Kingfisher Airlines.
By Rail
The railway link for Jorhat is provided by the Farketing Mariyani branch railway station, which has regular trains from the city to Guwahati. It is also well connected with the other major cities of Assam as well as the rest of India. From the station, you can easily get bus as well as taxi to any place within the city.
By Road
The city of Jorhat is about 308 km from Guwahati, a distance that is covered in about 6 hours by regular buses connecting both the cities. There are state as well as private bus services that are used for transportation to and from the place. Assam State Transport Corporation (ASTC) runs buses to Guwahati, Tezpur, Sibsagar, Tinsukia, Dimapur, Itanagar and to Kaziranga.