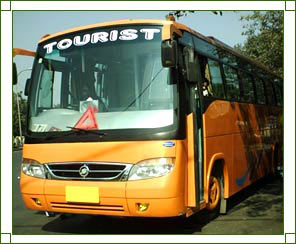 The legendary city of Tezpur is one of the most popular tourist destinations of Assam and as such, enjoys good connectivity with all the major places of the state and the important cities of the country as well. Right from Mahabhairab Temple and Agnigarh to the Eco-Camp, the city has a lot to offer to tourists and the adventure seekers. The main urban hub of Assam, Guwahati, is only about 181 km from the city and it takes only 4 hours to reach the place, by road. Besides this, Tezpur is about 82 km from Kaziranga, 65 km from the Orang Wildlife Sanctuary and 60 km from Bhalukpung. In this article, we have provided detailed information on how to reach Tezpur.
Traveling to Tezpur
By Air
The closest airport is the Saloni Airport, situated at a distance of 10 km from Tezpur, in the Sonitpur district. This airport receives domestic flights from the airports at Jorhat, Guwahati and Kolkata. The main airlines operating in this area is the Indian Airlines. The airport has daily flights from Guwahati and three flights per week to Kolkata and Jorhat. From the airport, cabs and buses are available to take the passengers to the centre of the city.
By Rail
The nearest major railway station is the Rangapara North Railway Station, which lies on the Misamari-North Lakhimpur railway line. A branch line of this station connects Rangapara with Tezpur. Apart from this, many trains are available from the railhead at Guwahati, which is considered as the major gateway to the northeastern zone of India.
By Road
The most convenient and preferred way of commuting to Tezpur is by roadways. Frequent bus services are available to and from the city and this include both the state run and the private bus services. The ASTC (Assam State Transport Corporation), operating in the state, connects all the major places of Assam like Tezpur, Tinsukia, Dibrugarh, Sibsagar, Jorhat, Nagaon and Guwahati and also the neighboring areas of Itanagar, Bamdila, Tawang and Siliguri.