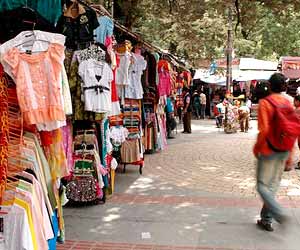 Nainital is flushed with choices on what to buy having exclusively the 'made-in-Nainital' stamp. There is an assortment of alternatives for shopping in Nainital.
Where to Shop
One can shop a lot in Nainital even while exploring the place. Shopping in Nainital is an astonishing and sometimes enlightening experience. You will find quite a few shopping stuffs in Nainital which merit a purchase. Check out the well-known handicraft products, including ornamental pieces finished with wood, handmade candles and the Kumauni woolens for their brilliant superiority and warmness. One is spoilt for choices with the assortment of colorful cardigans, sweaters, caps and shawls obtainable here in beautiful designs.
What to Shop
Nainital is also famous for handmade candles, home-made jams, squashes, juice concentrates and fruit preservatives. One can buy all this and more from authentic shops in Bara Bazaar, The Mall Road, Bhotia Bazaar and Mallitaal. One can also buy fresh Cherries, Apples, Strawberries, Mulberries, Peaches and Blueberries. Don't forget to pick up some beautiful eco-friendly candlesticks and masks for your home décor.